150,000 Tons of Gray Board Paper Project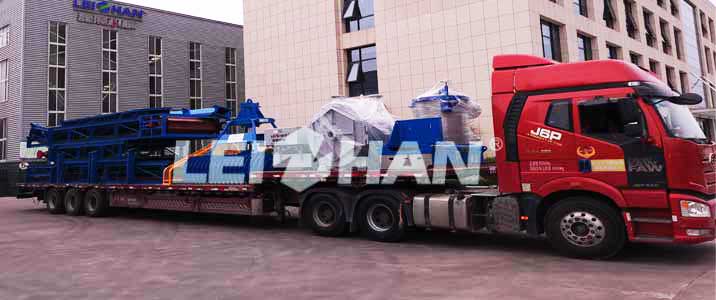 Guizhou customer is a large-scale paper making enterprise that produces and sells gray board paper, packaging paper, household paper, cardboard paper, and paper tube base paper. In 2021, the Guizhou customer launched a new grayboard paper project with an annual output of 150,000 tons. He chose Leizhan to provide a complete set of pulping equipment for this project. On July 5, 2021, Leizhan shipped a batch of pulping equipment to Guizhou.
Details of 150,000 Tons of Gray Board Paper Project
Delivery site: Guizhou, China
Delivery date: July 5, 2021
Ordered equipment: H.C. Hydrapulper, High Density Cleaner, Low Density Cleaner, M.C. Pressure Screen, Chain Conveyor, Double Disc Refiner, Light Impurity Separator, Fiber Separator, Reject Separator, D Type Hydrapulper, Vibrating Screen.
Deliveried equipment: Hydrapulper, Chain Conveyor, Fiber Separator, Refiner, M.C. Pressure Screen, Vibrating Screen, Grapple and supporting accessories.
The pulping equipment required for the 150,000-ton gray board paper project has been successfully delivered to Guizhou. We hope that these equipment can help Guizhou customer increase production and bring more benefits. If you want to know more, you are welcome to consult us.
Email: paperproductmachine@gmail.com
Request a quotation