Tunisia Chain Conveyor Machine Delivery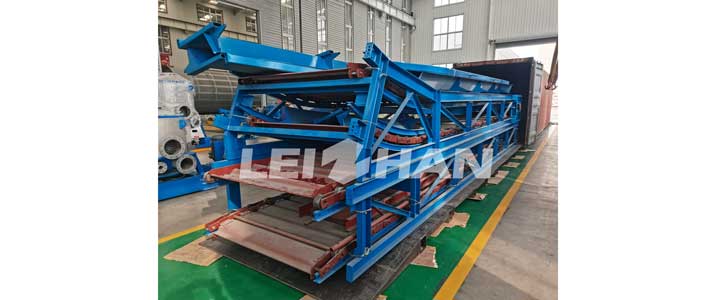 On January 8, 2022, Leizhan delivered the chain conveyor and supporting accessories ordered by the Tunisian customer on time.
High Quality Chain Conveyor
1.waste paper in bulk and in bundle which can be horizontal conveyor or inclined conveyor(<30°). 2.Chain board adopts closed design to prevent material leaking. 3.Chain wheel adopts cast steel to improve wear-resistant. 4.Trough plate punch forming which high strength and excellent in crushing effect.
Pulping equipment is the professional development direction of Leiizhan. Whether it is wood pulp board, waste carton, OCC or other raw materials, we can provide special processing equipment. The cooperation with the Tunisian customer is very pleasant, and we look forward to providing more paper and pulping equipment for customers next time.
Email: paperproductmachine@gmail.com
Request a quotation