High Efficiency Agitator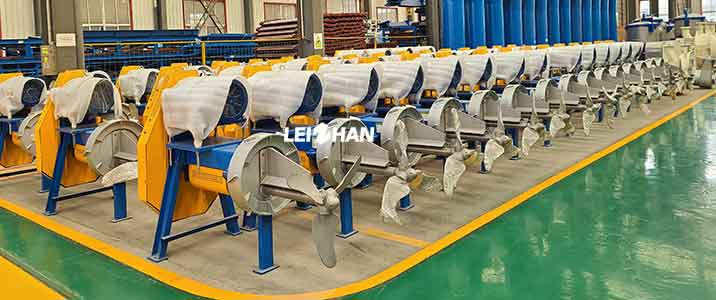 The Agitator is suitable for stirring and mixing of longer fiber slurries. Due to its high efficiency, good quality, favorable price and easy operation, the Agitators produced by Leizhan are widely used in pulping lines of many paper mills at home and abroad.
Features of Agitator
1. The blades of the Agitator are advanced in design, with strong thrust, and the angle can be adjusted according to the slurry concentration.
2. The Agitator has high efficiency, good effect, and convenient operation and maintenance.
Leizhan is a company specializing in the production of paper machines and pulping equipment. If you are interested in our products, please feel free to consult us.
Email: paperproductmachine@gmail.com
Request a quotation