Zhengzhou Leizhan Has An Annual Output Of 500,000 Tons Of Recycled Fiber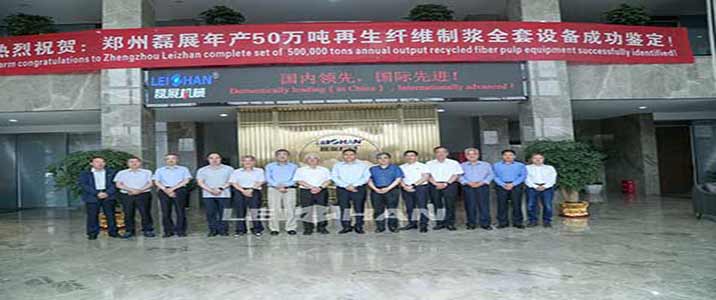 At the appraisal meeting, discussions were mainly focused on topics such as the comprehensive utilization of recycled fibers and the independent innovation of Leizhan's equipment. Zhengzhou Leizhan Technology Paper Machinery Co., Ltd. was highly praised for the major technological breakthroughs made by the recycled fiber pulping project, and took the lead in independent research and development. A complete set of 500,000 tons of recycled fiber pulping equipment protects the ecological environment and promotes the green and high-quality development of the paper industry.
Leizhan is a well-known pulp and paper equipment manufacturing company in China, actively researching and developing more energy-saving and advanced paper machine equipment. The successful appraisal of this scientific and technological achievement has brought the development of recycled fiber utilization technology innovation to a new height, representing the development of Leizhan Company has entered a new chapter. Leizhan will continue to carry forward the spirit of hard work and innovation, and create more benefits for customers.
If you want to know more about paper machine equipment, welcome to consult for more details.
Email address: paperproductmachine@gmail.com
Request a quotation