1092mm Fourdrinier Culture Paper Making Machine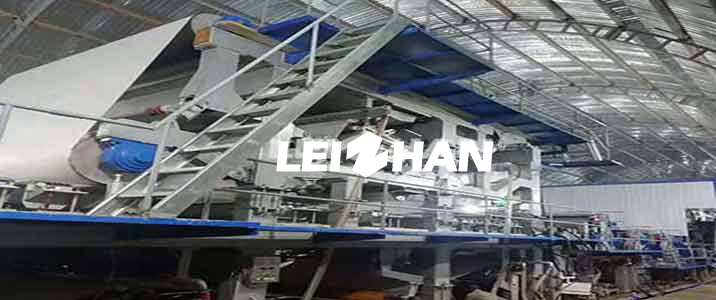 Main Structure of 1092mm Fourdrinier Culture Paper Making Machine: Fourdrinier Wire & Mould Machine, Shoe Press, Dryer Cylinder, Vacuum Pump&Vacuum System, Sizing Machine, Coating Machine, Roll Press, Paper Winder, Finished Product Package Delivery System, Paper Cutter, Lubricating System & Hydraulic System & Air Compressor System, Steam and Condensate System, Cooling Tower.
Calender barring: By heating roller under certain pressure to squeeze pages, making the sheet thickness uniform, so that to improve sheet smoothness glossiness.
Paper Winder: The end process of paper making section , making continuous paper rolling into a single finished product big paper roll, in order to transfer to the finished product processing.
Paper Cutter: Cut the paper into different specifications sheet.
1092mm Fourdrinier Culture Paper Making Machine Information
1. Raw material: waste paper, virgin pulp
2. Output paper: a4 paper, culture paper, etc
3. Paper weight: 40-80gsm
4. Width of paper: 1092mm
5. Capacity: 20-50T/D
6. Work speed: 200m/min
7. Gauge: 1900mm
Leizhan can offer the whole pulp and paper production line. From factory design to machine installation and training, our company can supply for you all. Welcome to contact us for more information.
Email address: paperproductmachine@gmail.com
Request a quotation