High Speed Stock Washer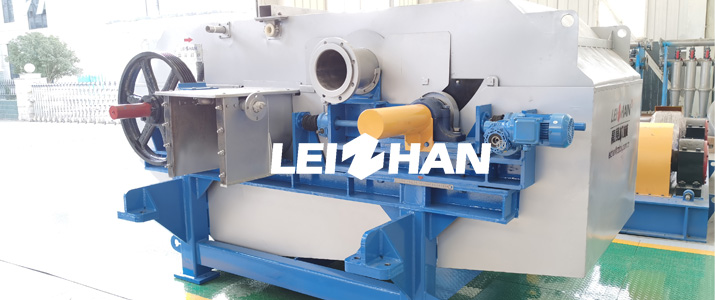 High Speed Stock Washer is composed of frame and tank, active roller, driven roller, flow pulp box, discharge screw, swing scraper tensioning and other parts. High Speed Stock Washer primarily apply for washing and concentration of various waste paper pulp and chemical pulp. The machine runs at high speed, thin pulp layer, good washing effect, adjustable wire belt tension, electromagnetic speed regulation, automatic correction, smooth operation, easy to change the wire, in deinking pulp washing and thickening has a prominent advantage.
High Speed Stock Washer Applicarion
1. Mainly used for washing and concentrating in various domestic and overseas waste recycled pulp, chemical pulp before or after bleaching. fillers and other small impurities from the slurry with high efficient.
2. High efficiency of impurity prolapse, high efficiency dewatering, very clean after wash the slurry.
3. Less occupied area, large pruduction capacity, low power consumption.
If you are interested in our excellent equipment High Speed Stock Washer, please feel free to contact us for the price and details, consultation service is free.
Email address: paperproductmachine@gmail.com.
Request a quotation