Less Fiber Loss Drum Screen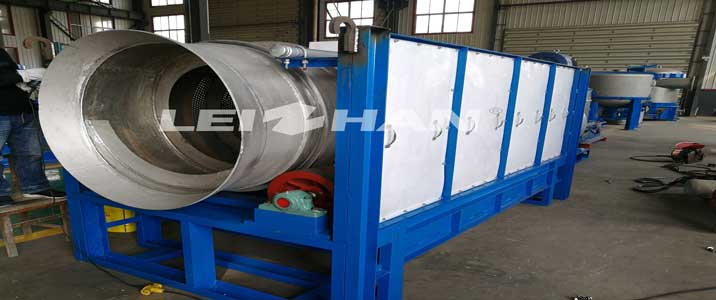 The structure principle of the drum screen can ensure high purity of impurities and less fiber loss. Screen Drum is mainly composed with screen drum, box, gear adjustable-speed motor, spray pipe, etc. Leizhan gives you detailed structure principle.
Structure Principle Of Drum Screen
1.There are helical blade within screen drum, which has the conveying effect for impurities.
2.The light containing with stock enter screen drum from inlet mouth, with the effect of gravity, fine pulp discharges with screen hole from fine pulp mouth. The light impurities was conveyed to screen drum tail and discharged by the helical blade within drum screen.
3.Water spray system is installed in the two sides screen drum's inside. On the one hand clean the slurry within impurities, on the other hand wash the screen drum and keep the screen hole fluent.
Leizhan provides a variety of papermaking equipment, and provides you with first-class production line process solutions and after-sales technical support.
Email: paperproductmachine@gmail.com
Request a quotation