White Cardboard Making Machine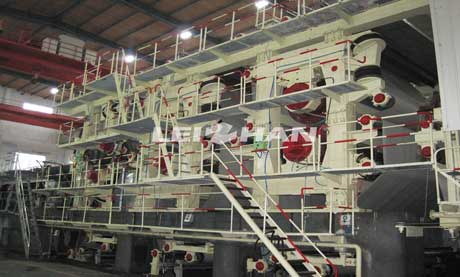 White cardboard machine can be equipped with wire section, dryer and other details according to customer needs. The production capacity can meet dozens to hundreds of tons. Below is the production details of the white cardboard machine.
White Cardboard Machine Details
The paper produced by the white cardboard machine has the following characteristics:
1. Characteristics: It is a single-layer or multi-layer combined paper that is completely made of bleached chemical pulping and fully sizing. Generally, the basis weight is above 150g/㎡.
2. High smoothness, good stiffness, neat appearance and good evenness.
3. Common weights: white cardboard weights are 200, 250, 300, 350, 400 grams, etc.
We are a paper machine manufacturer, providing white cardboard production lines. Email us to communicate more details about the production of white cardboard machines.
Email: paperproductmachine@gmail.com
Request a quotation