High Quality Office Copy Paper Making Machine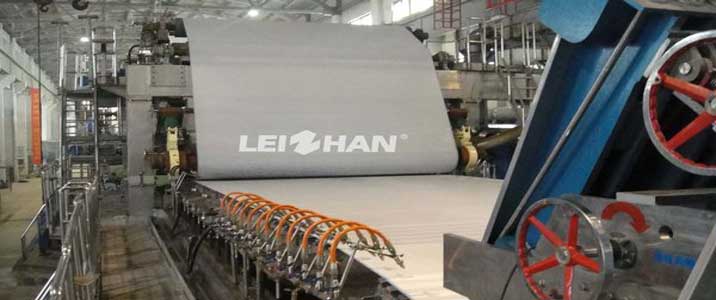 Copy paper is a kind of high-grade cultural industrial paper with high production difficulty. Production has the following technical requirements: high physical strength, excellent uniformity and transparency, and good surface properties, fine, smooth, smooth, no bubble sand, good printability. Leizhan provides high quality copy paper machines for paper mills.
Uses Of Copy Paper
1. Fruit packaging: Copy paper is an important paper in the northern fruit packaging materials. It was mainly used for packaging Sydney at first, hence the name Sydney paper.
2. Clothing, footwear, leather goods, hardware packaging
3. Porcelain, wine, handicraft packaging: it has the functions of moisture-proof, breathable, protection and shaping.
4. Copy paper printing: Copy paper has good printing effect, can print single color, two colors, four colors, corporate logo, trademark.
5. For engraving in the art of seal carving.
Leizhan provides copy paper machines and pulp equipment, and the copy paper produced is loved by customers. Welcome to contact us for details and quotation.
Email: paperproductmachine@gmail.com
Request a quotation