White Cardboard Paper Making Line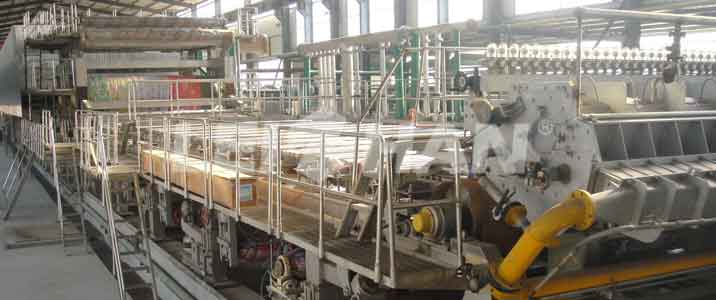 Do you know the white cardboard paper production line? Leizhan provides white cardboard production lines for many paper mills. The production process of white cardboard machines is described below.
White Cardboard Paper Making Line
The paper production line is as follows:
1. Paper forming
The pulp is formed on a cylinder, removing as much moisture as possible and shaping. Various virgin pulps will enter the drum to be formed in sequence, bottom layer pulp, middle layer pulp, and then top layer pulp.
2. Squeeze
When the coated white board enters the press section, a large amount of water is removed by pressing and suction in the press section.
3. Sizing
The permeability of paper to liquids such as water and ink is a very important property.
4. Dry
From the press section, the paper goes to the dryer section, where it is further dried to meet the production requirements.
5. Calendering
The paper, which is slightly uneven, passes through a stack of heavy metal rollers and is calendered under high pressure to give a finer and smoother surface.
6. Reeling and Winding
After the paper leaves the calender, it is wound into a large roll of base paper.
This is the general process of white cardboard paper machine production. After rewinding, cutting, packaging and other processes, it can be sold from the factory. Leizhan provides whiteboard paper production machines and pulping machines, please contact us for detailed production plans.
Email: paperproductmachine@gmail.com
Request a quotation