High Efficiency Bale Breaker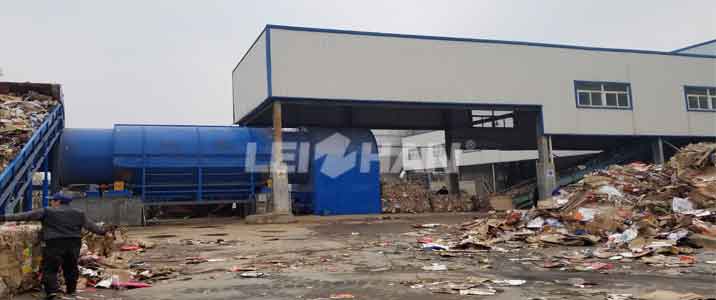 The design of the Bale Breaker produced by our company fully takes into account the weight, volume and packing tightness of imported waste paper bags. The special design of this equipment greatly reduces the burden of subsequent equipment, improves the quality of pulp, and effectively helps paper mills save production costs and manpower.
Features of Bale Breaker
1. The Bale Breaker removes light and heavy impurities in the dry condition, reduces the wear of the equipment, and improves the quality of the slurry.
2. The Bale Breakers have greatly reduced the abrasion of subsequent equipment such as pulper, cleaner, pulp pump, pipe, pressure screen, pulp refiner after removing impurities, and played a role in protecting the subsequent equipment.
3. The Bale Breakers disperses the densely packed waste paper into flakes, reducing the amount of forklifts and improving the efficiency of subsequent equipment.
Leizhan is a company specializing in the production of paper machines and pulping equipment. The equipment produced has been used in many paper mills. If you are interested in our equipment, welcome to consult us.
Email: paperproductmachine@gmail.com
Request a quotation