Cylinder Mould Tissue Paper Machine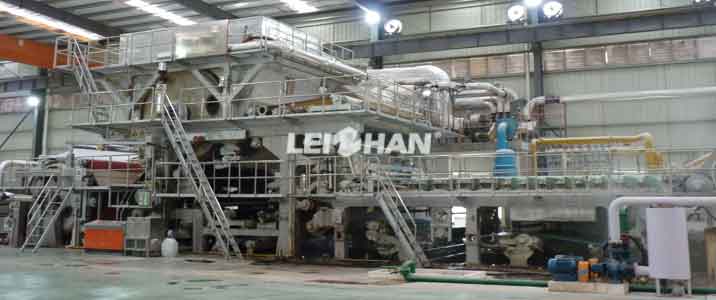 The rotary wire toilet paper machine mainly includes a cylinder mould section, a press section, a drying section, and a reeling section. Communicate production details, we will customize more production plans.
Cylinder Mould Tissue Paper Machine
1. Cylinder mould tissue paper machine:
One cylinder mould, main parts: couch roll, back roll and frame, etc.
2. Press section:
Carrier roller press equip with one covered rubber metal roll, which includes guide felt roll, felt suction box and a felt.
3. Drying part:
Φ3000/Φ3600 dryer cylinder, individual drive and equip with closed type hot blast air hood, a wrinkle scraper and a clean scraper. Pressured way is air cylinder pressure.
4. Reeling part:
Pneumatic horizontal paper reeling machine, air cylinder pressure.
We can provide the production line of the rotary tissue tissue machine, and provide a more matching tissue machine according to the characteristics of the customer's production capacity and raw materials. Contact us to communicate more about toilet paper production details.
Email: paperproductmachine@gmail.com
Request a quotation