Double Disc Refiner For Paper Industry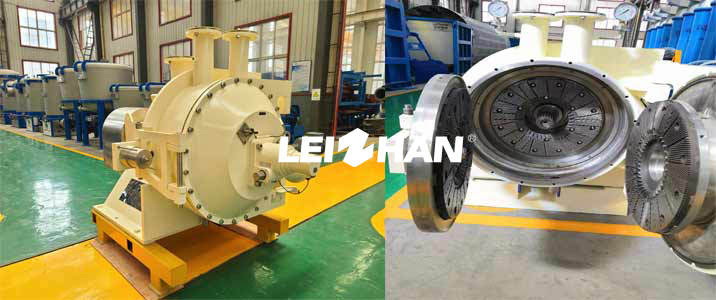 Double Disc Refiner is one of the best-selling products of our compancy. It is mainly used for beating and improving the beating degree of pulp to satisfy the papermaking demand. Double Disc Refiner can be equipped with various tooth refiner plate. Suitable various raw materials like wood pulp, waste paper pulp,etc.
Double Disc Refiner Features
1. Paper making machine DD Series Double Disc Refiner is mainly used for pulping, improving slurry beating degree to meet the paper making needs.
2. Adopt constant power control system, beating effect is stable.
3. Accurate retract mechanism, easy to control, the beating effect is good.
Leizhan pays  emphasis on introducing new technologies, upgrade equipment and make process improvement all along. Leizhan expertise can supply most cost-efficiency and energy-saving paper making solutions and choose the most suitable equipments to meet customer's needs.
Email address: paperproductmachine@gmail.com.
Request a quotation