Tissue Paper Machine Making Line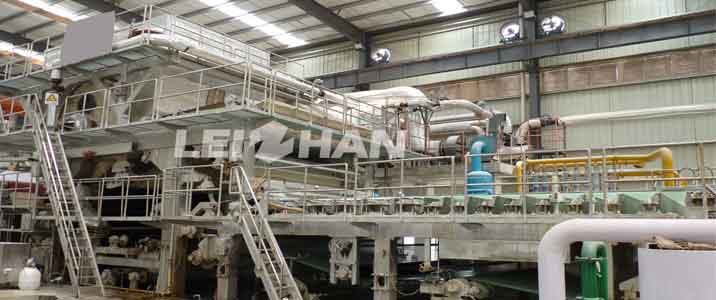 The tissue paper making line is relatively simple, and pulping generally uses virgin pulp, wood pulp or white waste paper as raw materials. The pulp comes to the paper machine through the headbox. Leizhan briefly introduces the production process after the pulp enters the headbox.
Tissue Paper Machine Making Line
The structure of the tissue paper machine is relatively simple, including a wire section, a single dryer, a rewinder and some felt guide rollers.
1. The paper will be formed on the cylinder,
2. And drying through the dryer part.
3. The rewinder will rewind the paper on large rolls of tissue paper.
The processed large rolls of tissue paper can be cut and packaged into small rolls of facial tissue, toilet paper, and napkins. Welcome to contact Leizhan for more detailed parameters of tissue paper machine.
Email: paperproductmachine@gmail.com
Request a quotation