Corrugated Paper MachineDiagonal Sizing Machine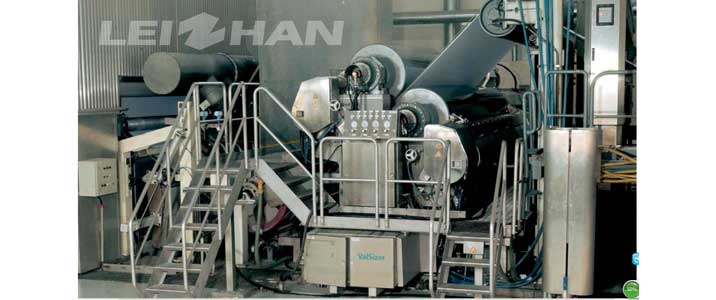 The following are some parameters of the winder of the paper machine we provide to customers.
Corrugated Paper Machine Sizing Part
1. Diagonal sizing machine (700/705mm)
2. Surface sizing machine
3. Main structure: Double-roller oblique type, both rollers are driven, the sizing machine is mainly composed of frame, upper and lower sizing rollers, glue supply device, glue blocking device, doctor blade, pressure system and so on.
If you want to know more about the sizing department of the paper machine, or other details, please feel free to consult us.
Email: paperproductmachine@gmail.com
Request a quotation