Double Disc Refiner Equipment In Pulping Line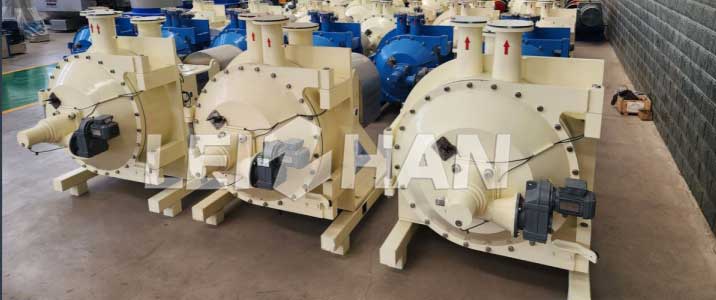 Leizhan Technology Paper making Machinery Co., Ltd. is committed to providing customers with high-quality paper making equipment, among which the double disc refiner is one of our leading products.The double disc refiner is a new generation of pulp beating equipment. It is suitable for continuous beating of chemical pulp, mechanical pulp, waste paper pulp and other pulp types. It is currently an ideal pulping equipment.
Paper Machine Disc Refiner Detail
Our double disc refiner uses SEW motors imported from Europe and Disc advance and retreat device with adjustable gaps, adopting single in and double out mode, which can ensure even pulp distribution, with the features of compact structure, less occupying area, high efficiency, low power consumption, strong adaptability, simple operation, flexible adjustment, and convenient maintenance.
We are committed to providing customers with the highest quality paper making equipment. If you are interested in our double disc refiner or other products, please contact us. Email:paperproductmachine@gmail.com
Request a quotation