Inflow Pressure Screen Of Paper Pulping Equipment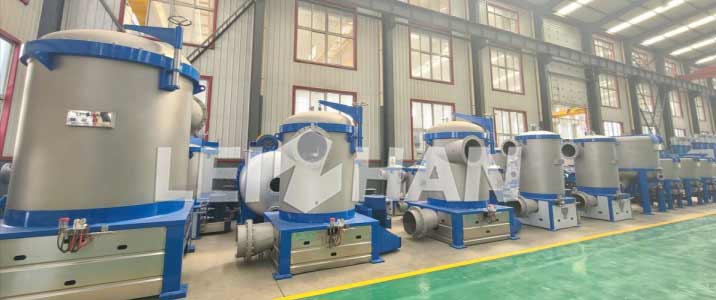 The inflow pressure screen is mainly used for fine screening of chemical pulp and waste paper pulp, and is also used for the selection of various types of pulp in front of the paper machine. This multi-purpose screening equipment can improve operating efficiency and reduce production costs, and is widely used in paper mills.
Advantages Of Inflow Pressure Screen
1. Equipped with automatic lubricating device, which reduces maintenance.
2. Used as the net screen, low pulse, high screening efficiency, reliable operation.
3. Good effect of impurities and fiber separation, not easy to jam sieve seam.
4. Streamlined rotor, pulp flows smoothly, low pulse
5. Automatic detection alarm device of sealing water flow, which ensures the safe operation of equipment.
6. Rotor spins outside of sieve drum, heavy impurities flow alway from the sieve drum, not blocking sieve seam, and sieve drum life is greatly increased.
Leizhan always adheres to customer-centeredness and provides customers with a full range of technical support and after-sales services. As a modern pulp screening equipment, our inflow pressure screen has many advantages and can greatly improve production efficiency and production quality. please feel free to contact with me for more details. Email:paperproductmachine@gmail.com
Request a quotation