2400mm Kraft Paper Making Machine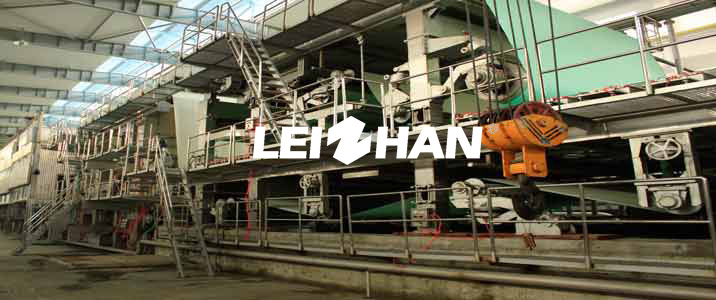 2400mm Kraft Paper Making Machine is an excellent paper making machine for karft paper making. 2400mm Kraft Paper Making Machine is made by imported parts and advanced technology, and it is composed of headhox, wire section, press section, drying section, reeling section, etc.
1. Headbox: two sets of open headbox, corresponding to top layer, bottom layer, and by controlling the gas pressure in the headbox to control and stabilize the sizing of the pulp.
2. Press section: including First press, second press. The first press is K-type composite press with vacuum suction roll, which also equipped with one rubber coated metal roller, one vacuum press roll and one stone roll. The second press is MG press with upper
3. Reeling section: pneumatic horizontal reel and pressurized way is cylinder pressure.
2400mm Kraft Paper Making Machine Specification
Paper grade: kraft paper
Trimmed width(mm): 2400mm
Basis weight: 80-250g/m²
Design speed: 120m/min
Operating speed: 80-100m/min
Production capacity: 20-30t/d
For more infomation and price about 2400mm Kraft Paper Making Machine, feel free to contact us. We are always here to service you.
Email address: paperproductmachine@gmail.com
Request a quotation