50T/D Kraft Paper Machine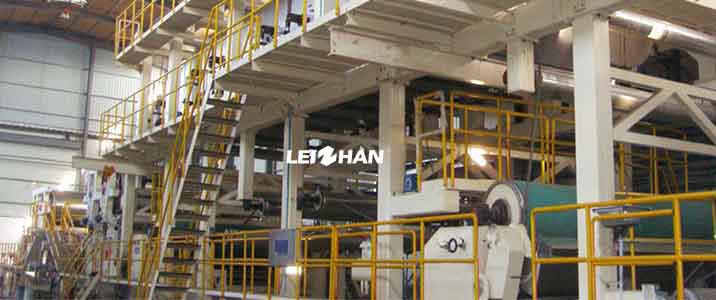 The production of kraft paper is more complicated than that of toilet paper, so the output is also relatively large. Some small-scale paper mills will choose 50t/d kraft paper machines. Leizhan provides 50T/d kraft paper machine.
Main Specifications Of Kraft Paper Machine
1.Basis weight: 80 – 220gsm
2.Trimmed width: 2400 – 2880mm
3.Working speed: 150 – 300m/min
4.Advantages: less cost, better performance, high efficiency, stable running, etc.
The finished paper produced by the 50T/D kraft paper machine is of good quality and satisfied customers. Leizhan also provides a complete stock preparation line, please contact us to obtain the papermaking equipment and paper mill project solutions you want to know about.
Email: paperproductmachine@gmail.com
Request a quotation