High Efficiency Craft Paper Machine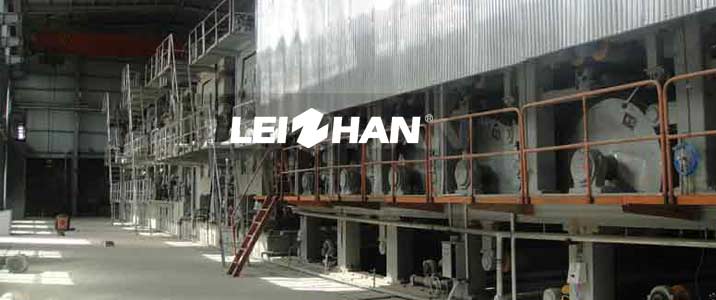 The high efficiency craft paper machine adopts imported parts, the paper machine component is mainly including the belows.
1.Headbox,two sets of open headbox, corresponding to top layer, bottom layer, and by controlling the gas pressure in the headbox to control and stabilize the sizing of the pulp.
2.Press section: including First press, second press.The two press are all equipped with wire guiding roll and felt suction box. These two press are pressurized by the hydraulic cylinder pressure.
3.Front drying section: Φ1500/Φ1800 dryer, drove in group and equipped with wire guiding roll , dry wire and closed gas hood.
4.Oblique surface sizing machine: one surface chrome-plated metal roller and one rubber coated metal roll. it is pressurized by corrugated gas tire pressure.
5.Reeling section: Pneumatic horizontal reel and pressurized way is cylinder pressure.
High Efficiency Craft Paper Machine Specification
Paper grade: craft paper
Trimmed width: 1880-5800mm
Basis weight: 80-220g/m²
Operating speed: 150-800m/min
Production capacity: 45-750t/d
We supply the jumbo roll paper machine, and also the pulping equipment, if you have needs, please contact us for more information.
Email address: paperproductmachine@gmail.com
Request a quotation